We're a small agency with some big clients. We work for companies that have a multitude of international offices and companies that have no office. We create advertising and marketing solutions for local audiences and global audiences. All of our clients benefit from the full power of our more than 80 years of combined marketing experience. When you trust your marketing to 7 Spot Group, you can be sure that junior creatives won't be assigned to your business. We don't have junior creatives. Because we've created marketing strategies and materials for nearly every product category

imaginable and have utilized an extensive range of messaging techniques, we can give your product or services a competitive edge that translates to sales success.
Seven Tips for Using Social Media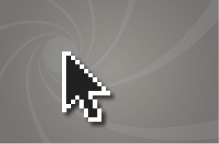 Social media has become an essential business tool. Use it wisely.
Determine what you hope to accomplish through social media exposure
Develop a game plan for utilizing social media to your advantage.
Use different social media venues, but crossbreed and integrate. A tweet can link to your website or your facebook page.
Use live media effectively to generate traffic and bring customers back for another look.
Control your social media pages. Moderate all activity.
Listen to what your customers are saying and adjust your messaging accordingly.
Capture customer information by asking them to "opt in."